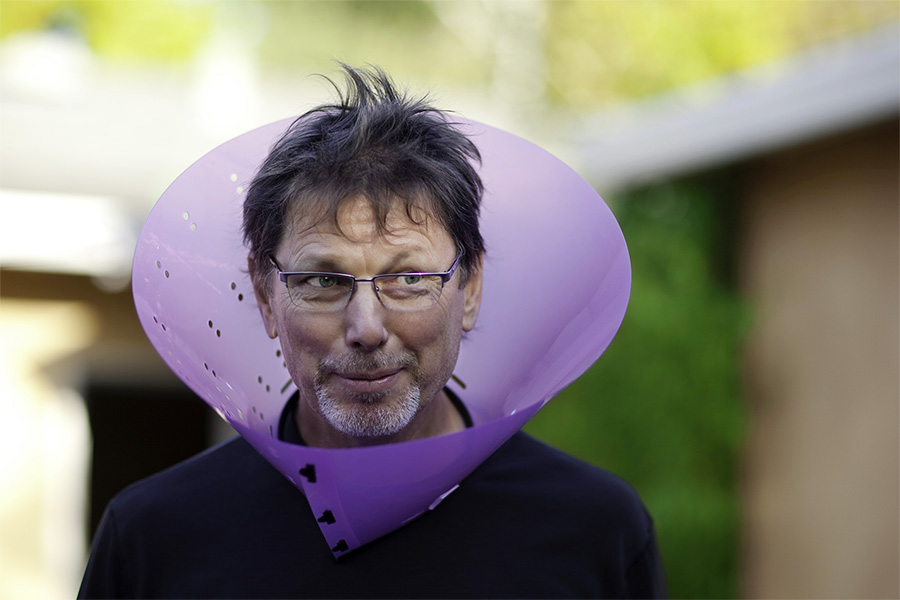 Photographer, Lighting Master, Visual Media Consultant, Custom Digital Imaging Expert, Visual Philosopher/Teacher…
Award-Winning Advertising Pet Industry Photographer Gary Parker draws heavily upon a natural energy which evokes a special response from his subjects be they cool cats or hot dogs with or without their humans, in any imaginable environment.
As an experienced artist, either using his keen perception of existing light - or creating large productions with 30 strobes - Gary is uniquely qualified be it in studio, on location or in your backyard. Whether capturing Photojournalistic moments or producing imagery precisely to Ad agency composites, Gary's whimsical and poignant photographs of cats and dogs always yields ecstatic response from clients.
Equally as important, Gary loves to shoot local pets. Gary attained this high level of acclaim in the photography field due to his habit of photographing every cat, dog and critter that ever crossed his path, just for fun…
Gary's portfolios feature National Ad and packaging campaigns for the world's largest pet product companies and ad agencies as well as local cats and dogs and their families.
Awards & Accolades
• Newspaper Photographer of the Year (Photojournalism)
• Southern Photographer of the Year (Photojournalism)
• Pulitzer Prize in Journalism – As staff San Jose Mercury News and West Magazine
• Communication Arts and Luerzer's Archive Awards (Advertising)
• National Lecturer faculty member for NPPA Flying Short Course
• Honorary Lifetime Member of Little People of America (for years of pro bono photography and service)